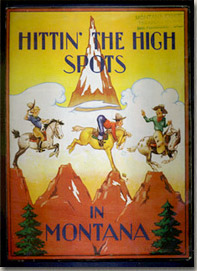 If you're planning a trip to Montana in search of a Montana Farm, Ranch, Hunting, Fishing, or Recreational property, and want to calculate your mileage or view road conditions; Or, if you're interested in where a certain ranch lays in relation to towns, fishing, skiing, airports, etc. click on the following links:
How Far Is It? Montana Mileage Chart
If you're curious about the different Counties, Lakes & Streams, River Basins, National Forest Land or Land Use Maps associated with a particular Montana ranch, or region in Montana, click on the link below.