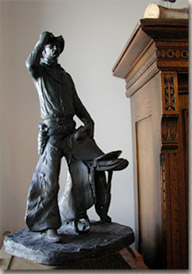 My aim is to provide you with the best service possible in locating the property that fulfills your needs, whether the listing is exclusively mine or another firm's. If I do not have the specific property for sale that you are looking for, I am willing to work with you to find that Montana Farm, Ranch or Recreational property, as a Buyer's Broker, whether it's actually listed, or not.
It is within your rights to approach as many Brokerage firms as you like. However, I see so many frustrated Buyers working with 5-10 different Brokers and getting more confused by the hour. It has been my experience that my clients are most satisfied and best served by being represented exclusively by one Broker. I believe you need to pick your Broker and work with that person exclusively, the way you would choose your Doctor, Lawyer, or CPA. You will have a better result.
I encourage you to choose me as your exclusive Broker. Such an arrangement allows me to best utilize my skill, knowledge and diligence in locating property for you. I will provide you with information on each parcel that meets your specifications and make appointments for showings. Later in the process, I will negotiate or arrange for a sale of the property you choose, be it a Farm, Ranch, or Sporting property.
If you are interested in obtaining a Buyer Brokerage form, please indicate this on the "Contact" page, or feel free to call me and we can discuss such an arrangement.